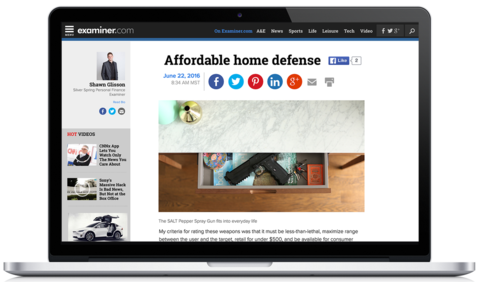 Salt is the #1 Choice for Safe and Affordable Home Defense!
The Salt Self Defence Gun has just been ranked the #1 choice for safe and affordable home defense in a head to head comparison between all non-lethal options such as pepper spray, bear sprays, stun guns and tasers by The Examiner! 

Thank you to Shawn Glisson and The Examiner for taking the time to dig through all of the options for safe, effective home defense and ranking us the top choice for American families!